HEPS Booster Installation Completed
At the beginning of 2023, with the last shielded bellows connected in the tunnel, installation of the booster for the HEPS accelerators was completed. This means that the whole booster line has been linked up and is ready for inter-system commissioning.
The perimeter of the HEPS booster is about 454 meters and is mainly used to accelerate the electron beam from 500 MeV to 6 GeV and to receive a beam from the storage ring at 6 GeV and complete the charge accumulation. After that, the beam will be promptly extracted and injected into the storage ring.
The booster features a four-fold symmetrical FODO magnetic focusing structure. The arc area contains 132 pre-alignment units (including magnets, vacuum equipment, and beam measurement equipment) and 128 bipolar magnets. The linear section includes injection and extraction equipment, radio-frequency equipment, magnets, vacuum equipment, and beam measurement equipment.
The booster is characterized by high synchronous radiation power, obvious thermal deposition, high permeability requirements, and a large potential eddy current effect. During the development of the vacuum system for the booster, a thin-walled, water-cooled vacuum box was used to solve the problems of thermal deposition and eddy current effect. The impedance effect caused by vacuum elements was effectively controlled by using shielded bellows and shielded gaskets. At the same time, laser welding technology was used to solve technical problems such as increased permeability of vacuum components after welding.
The HEPS team members worked overtime to accomplish the equipment installation, vacuum sealing, and leakage detection in the booster tunnel on schedule, thus overcoming the delay caused by the covid-19 pandemic.
Meanwhile, the first pre-alignment unit has recently been installed in the tunnel of the HEPS storage ring, which marks the start of the core task of constructing the HEPS accelerators.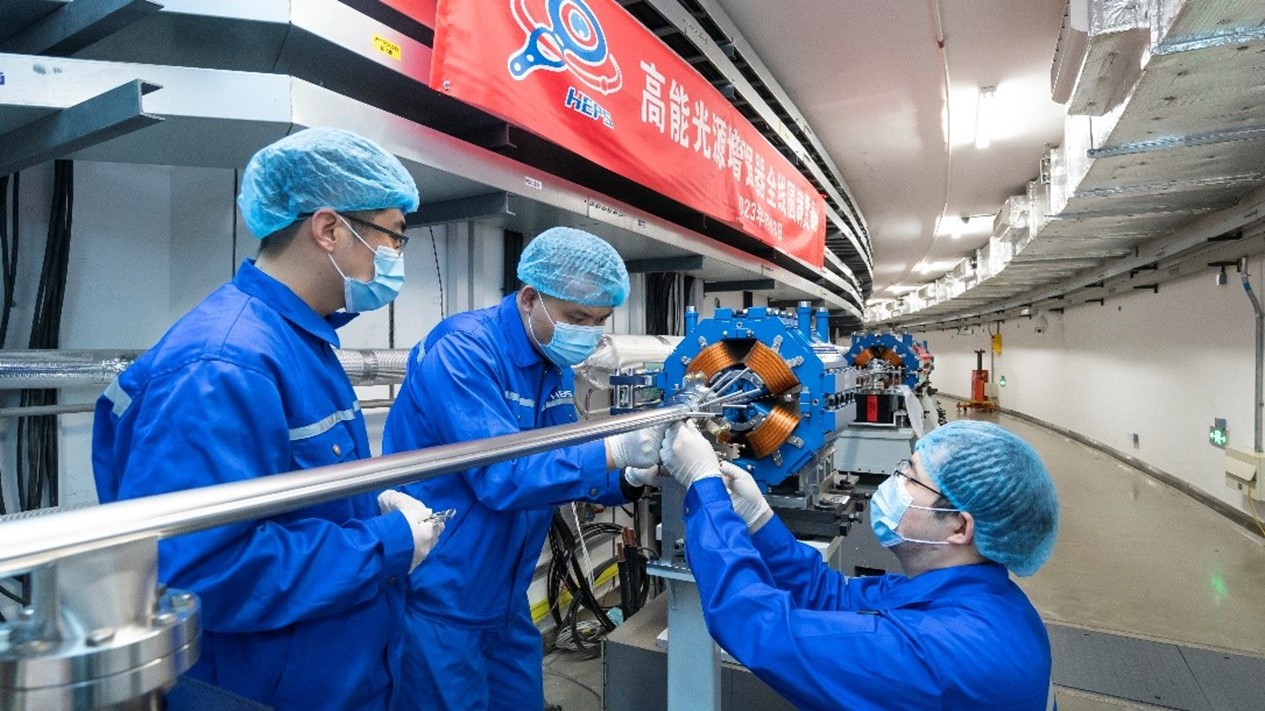 Vacuum connection in the booster tunnel (Image by IHEP)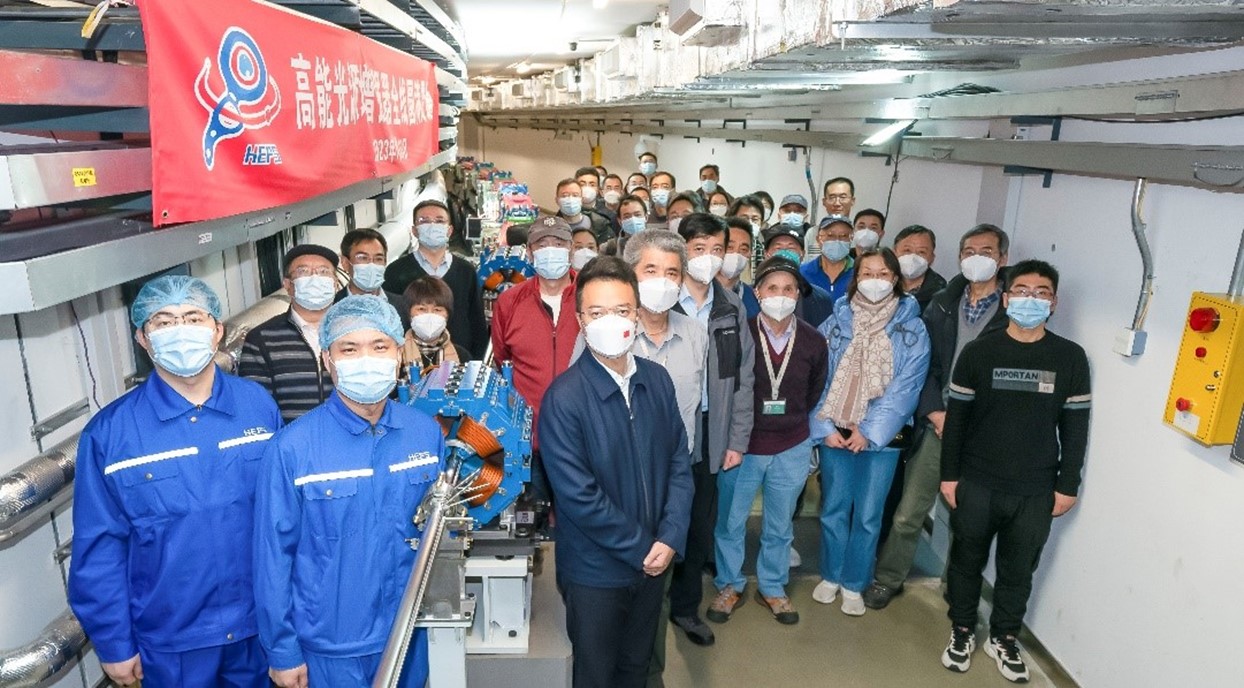 HEPS booster installation completed (Image by IHEP)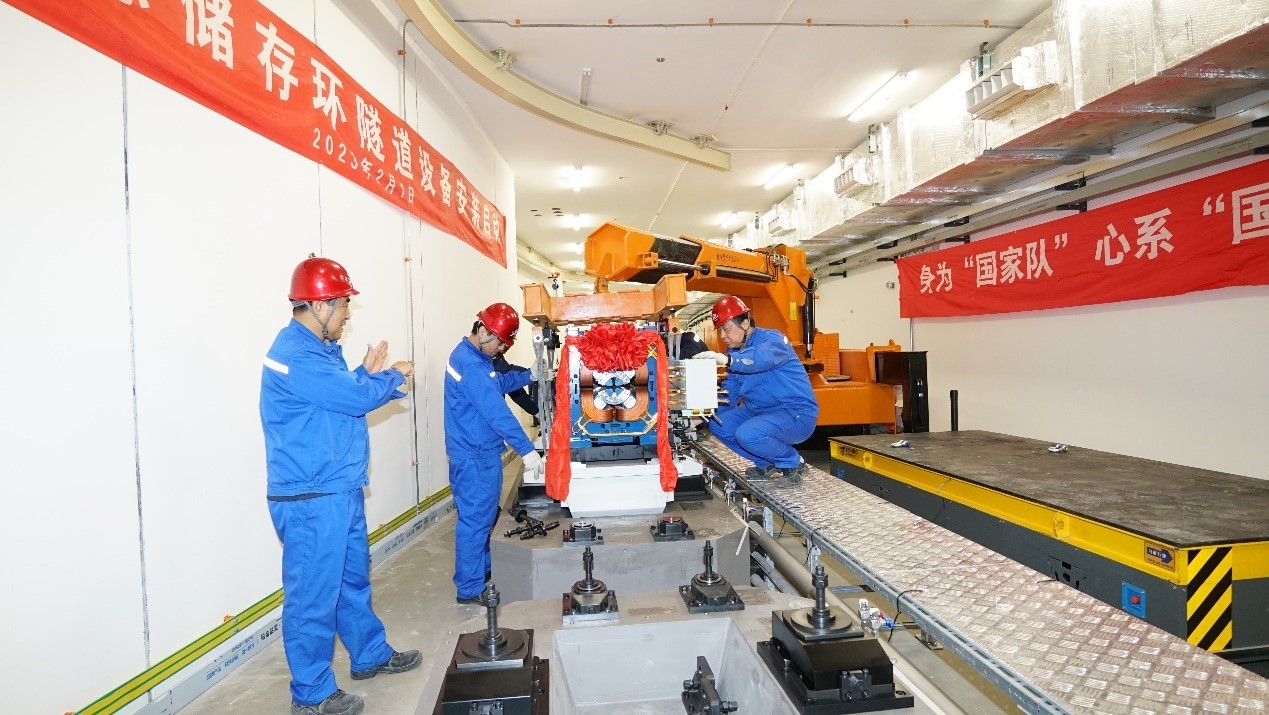 First pre-alignment unit was installed in the storage ring tunnel (Image by IHEP)
Contact Information
Mr. GUO Lijun
ljguo@ihep.ac.cn