Progress on Construction of HEPS Accelerators
Construction of accelerators for the High Energy Photon Source (HEPS) has made fundamental progress.
For the linear accelerator, installation and commissioning of subsystems have been completed. After high-power conditioning, the acceleration structures and bunching system have reached their operating condition, and the linear accelerator is ready for beam commissioning.
For the booster, the magnetic center calibration of the magnets and pre-alignment of all 124 FODO-type magnet units have been completed. Installation of the magnets in the tunnel is now coming to an end, and vacuum connection and leak detection are ongoing.
For the storage ring, pre-alignment of the multi-magnet units is in progress. Concrete pedestals and general equipment are being installed in the tunnel; grouting for more than half of the pedestals has been finished. Each hardware system for the storage ring is at the equipment processing and commissioning stage.
The accelerator physics system has completed programming and debugging the beam commissioning software for the linear accelerator; the same process for the booster and storage ring is also steadily moving forward. Batch development, commissioning, as well as onsite installation of equipment for the booster and storage ring are well under way.
HEPS accelerator scientists and engineers—who overcame difficulties from the covid-19 pandemic lockout as well as technological challenges—have strived to stick to the CPM plan. Now more achievement in project construction can be expected.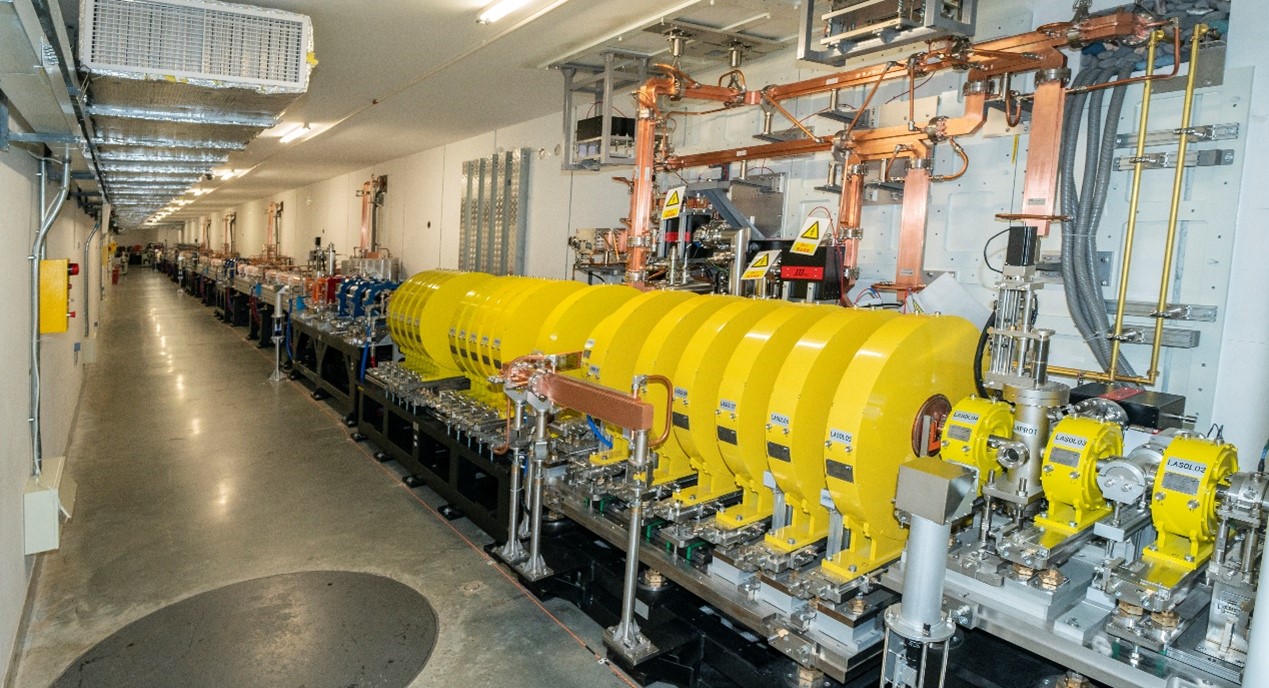 HEPS Linear Accelerator Tunnel (Image by IHEP)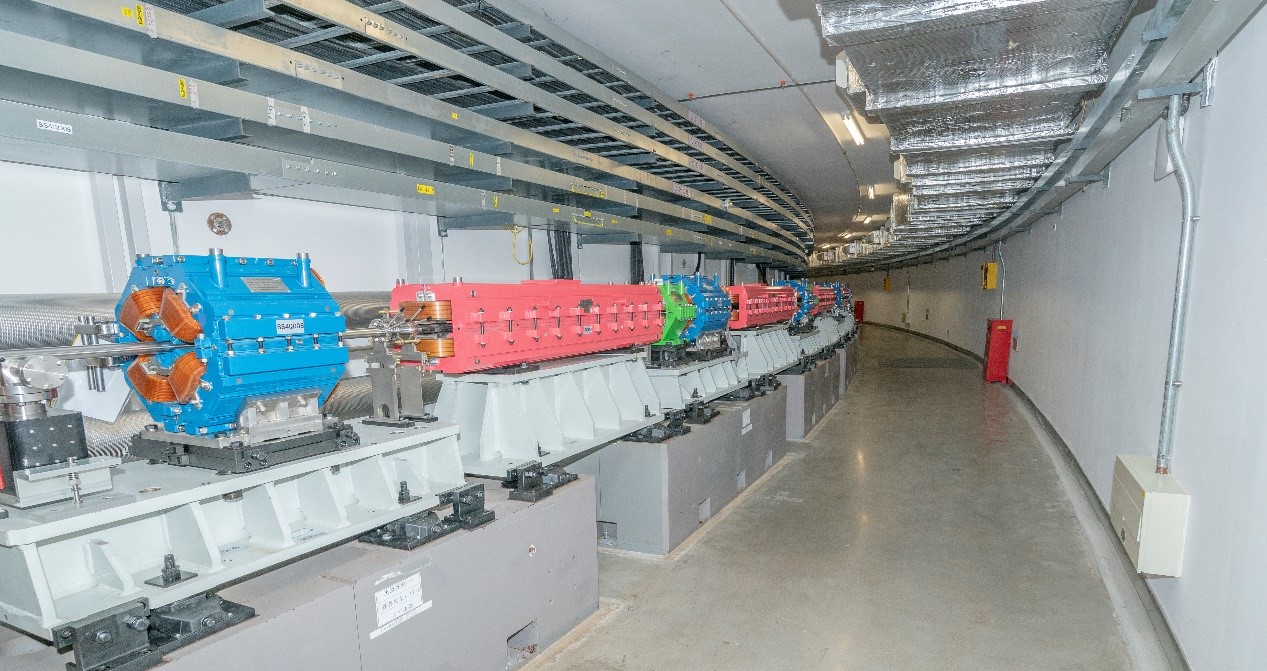 HEPS Booster Tunnel (Image by IHEP)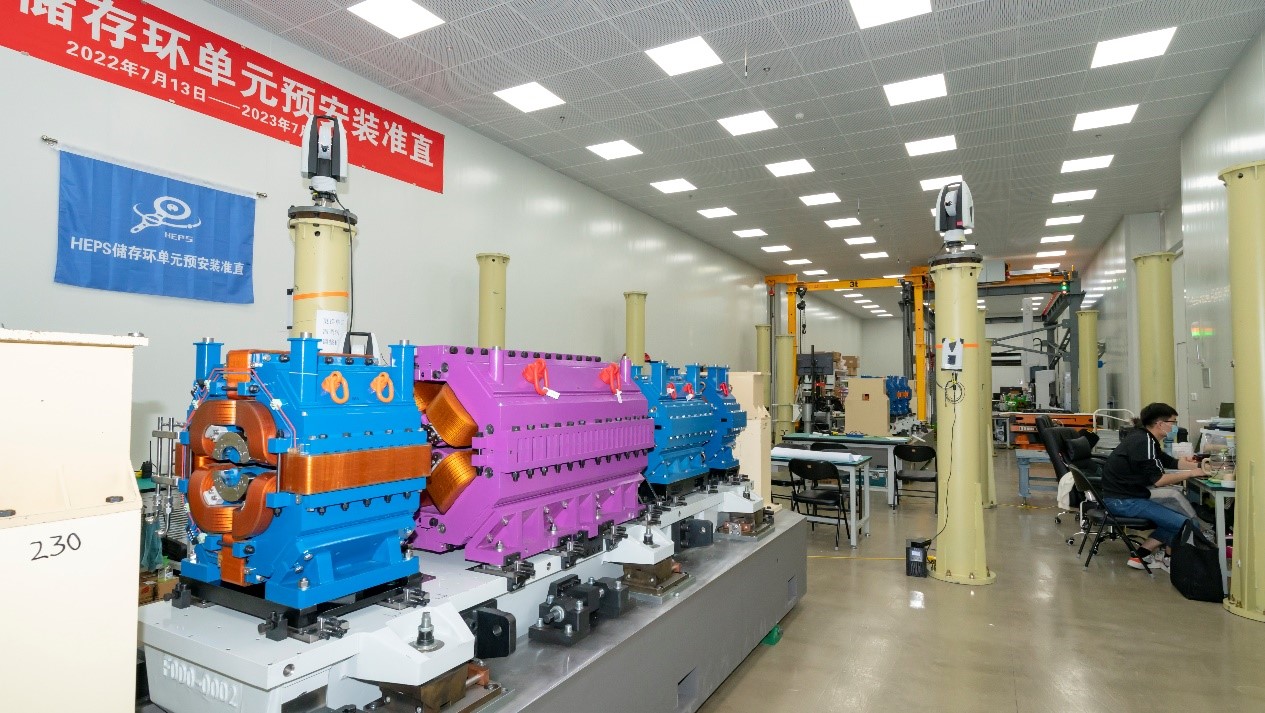 Pre-alignment of Magnets for HEPS Storage Ring
(Image by IHEP)
Installation of Pedestals in HEPS Storage Ring Tunnel
(Image by IHEP)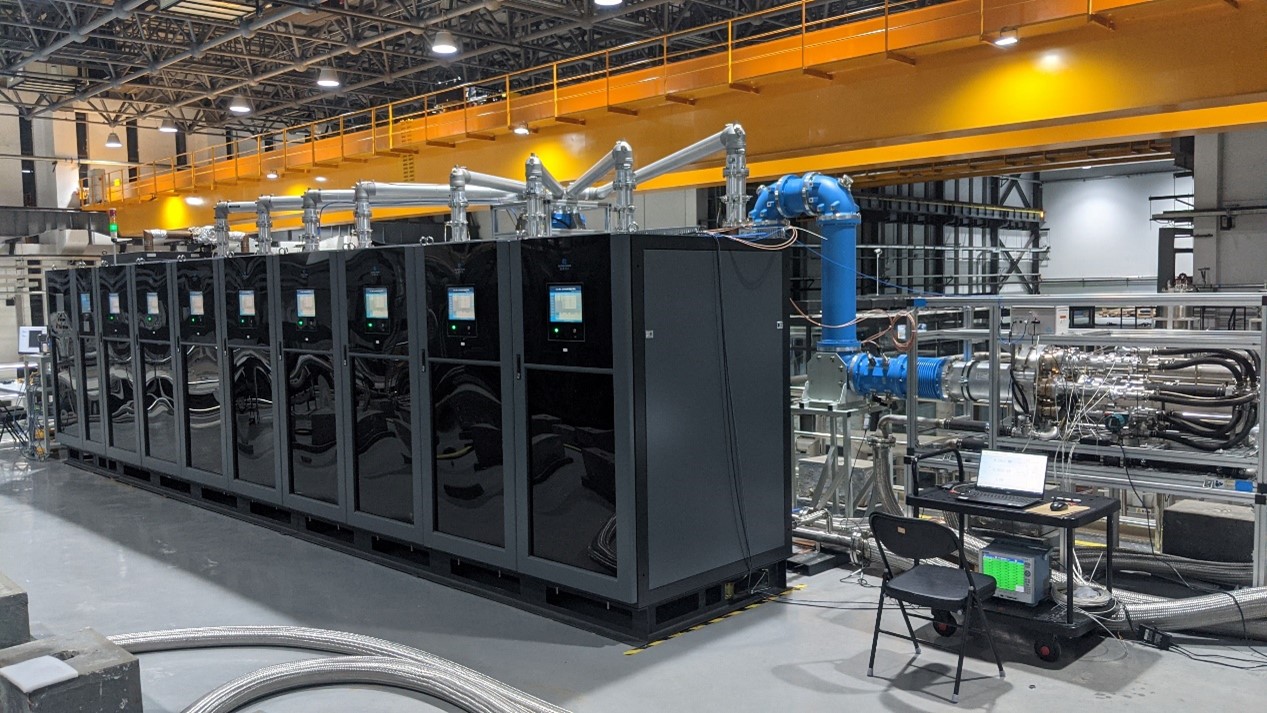 Prototype for 166.6 MHz 260kW solid state power Source passed test acceptance
(Image by IHEP)
166.6 MHz superconducting cryomodule passed ex-factory acceptance
(Image by IHEP)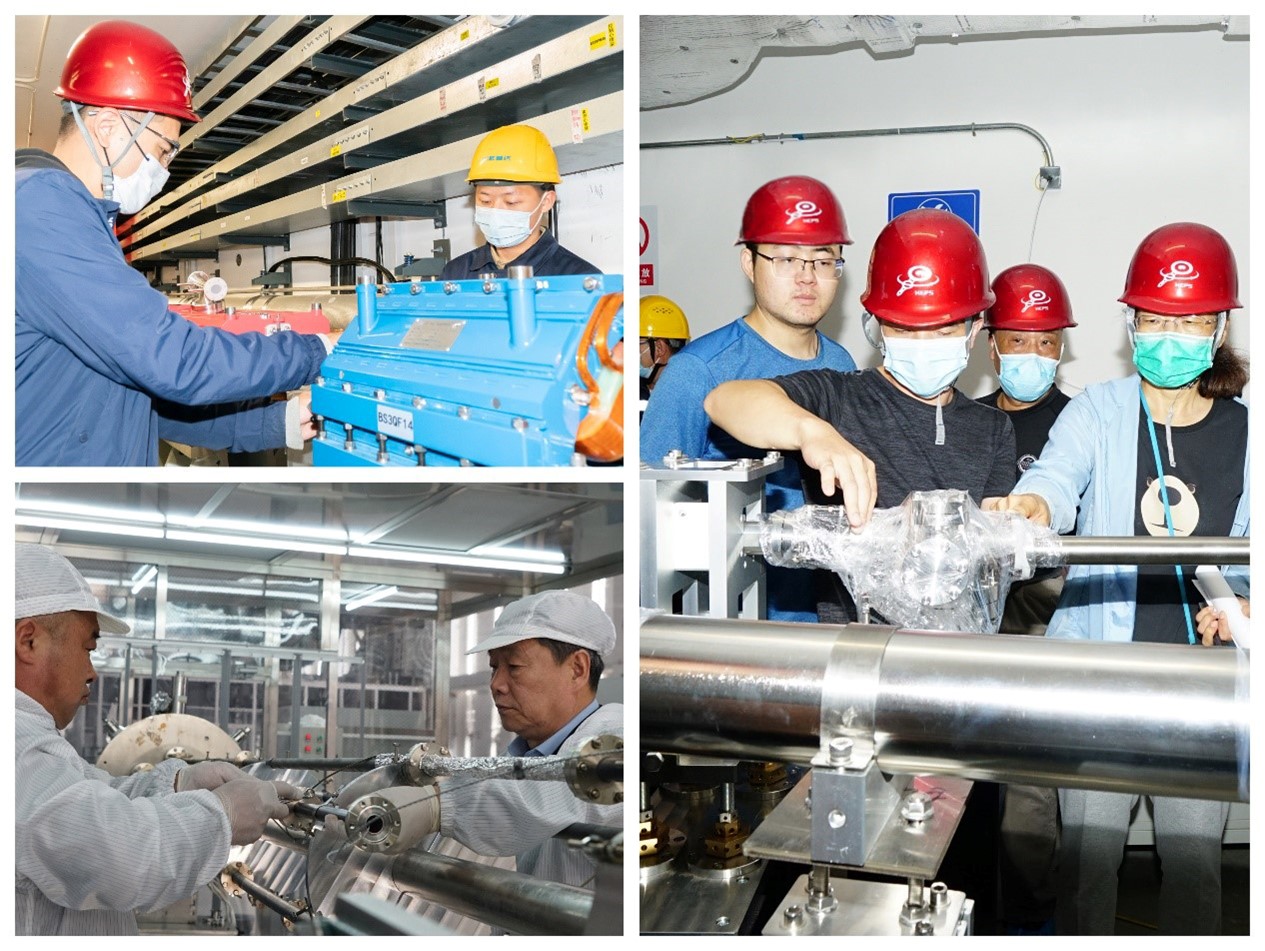 Vacuum System Installation & NEG Coating
(Image by IHEP)
Contact Information
Mr. GUO Lijun
ljguo@ihep.ac.cn