RIKEN Delegation Visits CSNS
A delegation led by Prof. Hiroyoshi Sakurai, deputy Director of the Nishina Center of Institute of Physical and Chemical Research (RIKEN) visited the China Spallation Neutron Source (CSNS) on December 19th. Prof. Chen Hesheng, the CSNS project manager, and Prof. Jingyu Tang met with the guests.
Prof. Sakurai and the other two members - Dr. Katsuhiko Ishida and Dr. Isao Watanabe visited the CSNS facilities and gave presentations about the Nishina Center and nuclear physics experiments using muons, and had in-depth discussions with the CSNS beam expansion group on cooperation in muon sources and other fields.
During the conversation with Prof. Chen, Prof. Sakurai highly praised the achievements that CSNS has made in the construction phase and expressed his willingness to strengthen cooperation with CSNS on muon sources and other fields. The two sides agreed to promote the signature of an official cooperative agreement between IHEP and Nishina Center and carry out substantive cooperation.
RIKEN Nishina Center is an accelerator-based scientific research center. It has a great international impact. In addition to being responsible for large-scale accelerator facilities and nuclear physics research in its headquarters in Japan, Nishina Center also has a research center at Brookhaven National Laboratory in the United States and runs a muon source facility known as RIKEN-RAL at ISIS of Rutherford Appleton Laboratory in the UK.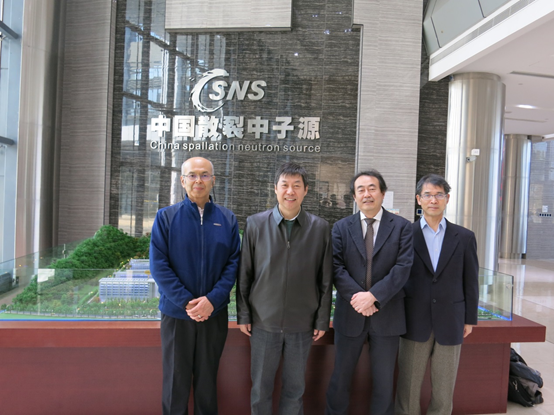 Contact Information
Mr. Guo Lijun
International Office, IHEP